Lyne Williams, RMT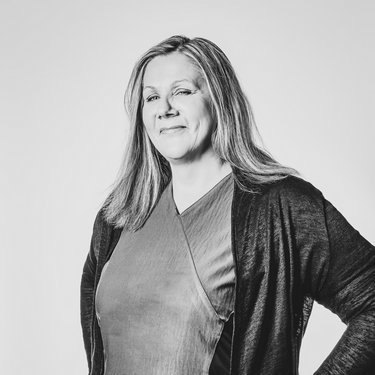 2200 Hour Diploma
Lyne turned towards massage as a means of addressing the impact of a highly stressful career upon her own personal health and wellbeing.This positive experience ignited her interest in the field of massage and she went on to study at MH Vicars School of Massage Therapy where she graduated with a 2200 hour diploma in massage.
Lyne is passionate about helping others and enjoys the wide spectrum that massage can be used to address individual needs, from relaxation to therapeutic and rehabilitation needs.
She seeks every opportunity to upgrade her skill and knowledge base so that this can be translated into effective quality client care. Lyne has a wide base of relaxation based training and has now turned her focus to further advancing her skills in deep tissue and myofascial release. Currently, Lyne is also involved in research work regarding the effects of pediatric massage on children subjected to childhood trauma. Her ambition is to educate and implement massage practises into these areas.
Outside the Office
Lyne lives in Bragg Creek with her family. She enjoys nature and wildlife. She likes to shop, travel, ski, cycle and play tennis and was a competitive swimmer, representing her country at an earlier age. Her slightly adventurous side has seen her bungee jumping, motorbike racing and scuba diving.
Learn more about the massage therapy services at Beacon Hill Chiropractic and Massage. Contact us today!

Massage Therapist NW Calgary AB, Airdrie, Cochrane | (403) 516-1141