Lyvia Jensen, RMT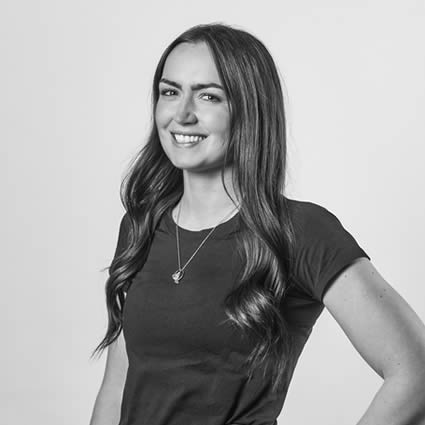 2200 Hour Diploma
Lyvia is a graduate from the 2200 hour Massage Therapy program at Mount Royal University. She enjoys treating people with injuries with a therapeutic approach involving different modalities like myofascial cupping and IASTM (Instrument Assisted Soft Tissue Mobilization). 
In her spare time, Lyvia enjoys rock and ice climbing, trail running, backcountry skiing and anything in the mountains. Growing up she played contact sports and dealt with many injuries herself, which has led her to a career in massage therapy. Her favorite part of being a massage therapist is that she gets to work with a vast background of people, and help them to get back to the mountains, the gym, or whatever they may be passionate about. "Helping clients recover from injuries and get back to recreating is my #1 goal as a therapist. I believe everyone has the capability to do anything and everything they should want to, and an injury or pain should be the last thing stopping them from that."
After having a subpar experience with my last massage therapist, I was referred to Lyvia by a friend. She is very professional, knowledgeable, and skilled. I would recommend her to anyone. Jack D.
Lyvia is passionate about helping people see their true potential, better their health, and giving personalized treatments to treat injuries and promote longevity. She is always excited to help push her patients into a better state of function and wellness. 
Schedule your massage appointment with Lyvia today!
New patients please call (403) 516-1141 to schedule. Current patients should use the button below.

Lyvia Jensen, RMT | (403) 516-1141