Sinead Cordery, RMT
2200 Hour Diploma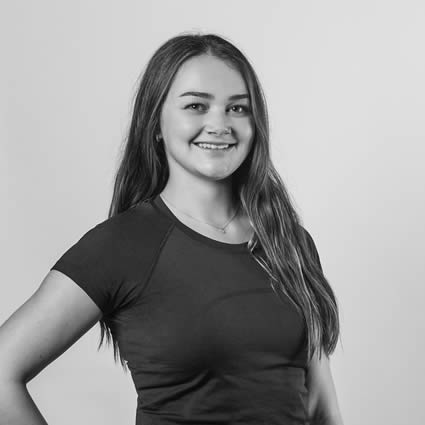 Sinead is a highly-skilled and passionate Registered Massage Therapist who graduated in 2020.
Her interest in physical wellness, stress relief, and nutrition make her the ideal therapist for anyone looking to improve their overall health and well-being. She takes pride in educating her clients on their physical bodies, so they can move, feel, and live better. Sinead has been learning about self-care since her teenage years and continues to expand today with knowledge in mobility, strength training, yoga, nutrition, and stress relief.
Using a variety of techniques, she provides a relaxing yet highly therapeutic
treatment that promotes soft tissue and joint health. She believes that calming the nervous system is crucial for overall well-being and stress management. Sinead offers many treatment styles including Swedish massage, therapeutic massage, cupping, and prenatal massage. She is particularly passionate about fascial work, trigger point therapy, and sports massage.
Whether you're looking for relaxation or relief from a specific issue, Sinead's expertise and a personalized approach will leave you feeling rejuvenated.
Book your massage therapy appointment with Sinead today! New patients please call (403) 516-1141 to schedule. Current patients should use the button below.

Sinead Cordery, RMT | (403) 516-1141