Dr. Katie Anderson, R.Ac., DTCM, Acupuncturist, RMT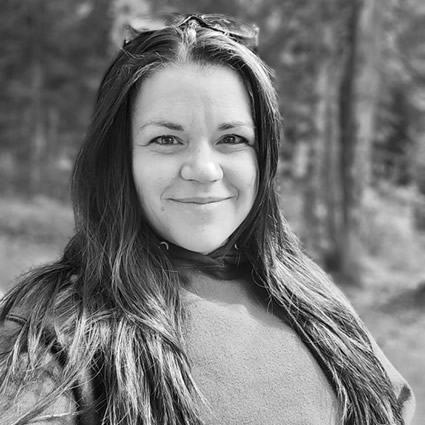 We are thrilled to introduce a new addition to the team, Dr. Katie Anderson. A certified acupuncturist, Dr. Katie brings a unique blend of skills and expertise to our practice.
Special Focus and Approach
Dr. Katie specializes in therapeutic intervention for pain and pain management, mental health, and overall physical and emotional wellness. She firmly believes in the innate healing potential of our bodies and is committed to helping her patients achieve their highest level of wellbeing through the careful application of integrative medicine strategies.
Education and Training
Dr. Katie graduated from the esteemed Canadian Institute of Traditional Chinese Medicine and Acupuncture (CITCM), where she earned her Doctorate of Traditional Chinese Medicine and Acupuncture. In addition to her doctorate, she holds a professional designation as a Registered Massage Therapist.
Unique Approach to Care
Her unique approach combines eastern acupuncture and western orthopedic massage, which she believes is effective for treating the entire person. Alongside these skills, she has also trained in fire cupping, trigger point therapy, and soft tissue mobilization.
Philosophy
Dr. Katie's philosophy is that by integrating the health of our physical bodies with our emotional states, we can create overall wellness in this busy demanding world.
Ready to Meet Dr. Katie?
Experience the benefits of Dr. Katie's integrative approach to wellness. Book your appointment today and start your journey towards achieving your highest level of wellbeing. She can't wait to meet you and help you achieve your goals in natural wellness.

Dr. Katie Anderson | (403) 516-1141