Instrument Assisted Soft Tissue Mobilization (IASTM)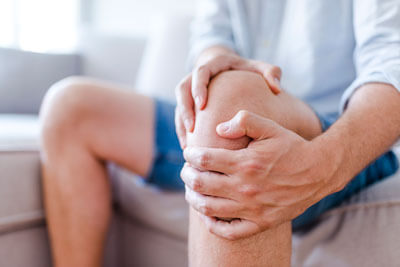 IASTM, or Instrument Assisted Soft Tissue Mobilization, is a treatment technique used by chiropractors and massage therapists to help improve the healing and recovery of soft tissue injuries. Graston is a specific type of IASTM that uses medical grade steel tools to massage and mobilize the affected area.
What to Expect
During an IASTM treatment, we'll use handheld tools to apply pressure to your skin and muscles, sometimes in fanning motions and other times in massaging motions. Discomfort is normal during the treatment, but it should never be painful. You may also experience marks on your skin as a result of the session.
After your therapy, there may be a minor inflammatory reaction in the affected area. This is a normal part of the healing process and is necessary to trigger tissue healing and re-absorb excessive scar tissue. The affected area may also be tender or sore for a few days after the treatment.
Post-Visit
Exercise is an important part of the healing process after an IASTM session. Stretching the muscles can help build up strength and flexibility in the injured area, which can help accelerate the healing process. We'll provide instructions on how to care for the affected area at home.
IASTM can help with a variety of conditions, including:
Bringing more blood flow to the area being treated (muscles, tendons, scar tissue, fascia)
Mobilizing scar tissue
Promoting relaxation
Improving range of motion
Reducing chronic pain
Treating tendonitis/tendonopathy
Learn More About Your Options
Our team is specially trained in IASTM and Graston techniques, and we look forward for the chance to help you heal. If you'd like to learn more about the technique and how it could help you, contact our team today to book an appointment.

Graston/IASTM NW Calgary, Airdrie, Cochrane AB | (403) 516-1141