Dr. Michael Schmolke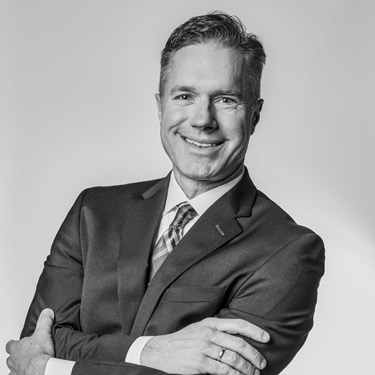 I wanted to have a career in healthcare, to help families perform at their best without the use of drugs or surgery. From prenatal/newborn, to paediatric and adult care, chiropractic was the career to best help me fulfill the goal of supporting drug-free families in Northwest Calgary.
Dr. Michael Schmolke has been a well-respected chiropractor, health educator and motivational speaker in Northwest Calgary over twenty-five years. His study of health sciences began at the University of Saskatchewan within the College of Sciences (anatomical studies). During that time, he was a proud member of the U of S Huskies CIAU football team and participated in two Vanier Cup championship games '89/'90 as a running back.
Upon entering the Canadian Memorial Chiropractic College in Toronto, he graduated Cum Laude four years later. He immediately established his practice in downtown Calgary and shifted to Northwest Calgary in 2012. With a passion for wellness, he has been an engaging motivational speaker within the Alberta community. His high energy and enthusiastic nature have encouraged thousands of Calgarians to attain higher levels of health and vitality in their lives.
Dr. Michael is dedicated to continuous learning and cutting-edge delivery of chiropractic care, health coaching, personal growth, and healing. His knowledge and experience in athletics, longevity, natural lifestyle and family wellness care, pediatric health, nutritional sciences, and integrative wellness have led him to his role as Clinic Director of Beacon Hill Chiropractic and Massage.
"What inspires me now is people seeking partnership and guidance to live life congruently and be healthy naturally, particularly within the family unit. I have an endless passion to help our practice members/patients and families see health and wellness through a different perspective; one filled with natural options for restoring or improving health, function, immune health, digestive health, mental wellbeing and ultimately, longevity.
The traditional options in Canadian health care rely too heavily on prescription medications, invasive procedures, and risky surgeries. We believe in a collaborative healthcare system which utilizes a teamwork approach with patients, chiropractors, other holistic care experts, as well as input and advice from the medical community, to truly benefit our patients. There has never been a better time to engage your health journey and we look forward to working with you to reach your health care goals."
This was our first visit here for my 13yr old daughter. I have nothing but fantastic things to say about this clinic. The staff & especially Dr. Michael were outstanding! Kind, patient, explained everything so well, funny. My daughter felt comfortable & understood everything. This is our new clinic! Thank you, everyone!

A thank you to Dr. Michael for helping me feel better on my first visit.

Dr. Michael was very informative. He was also very well versed and knowledgeable in explaining things to me and I felt a little more comfortable and knowledgeable when I left in regards to my Chiropractic care.

Dr. Michael, thank you for putting me back together.

The staff members are amazing, and Dr. Michael Schmolke is fantastic. His explanations throughout the assessment, and adjustments make a huge difference. It's nice to understand what he is looking for, and what he is going to do to help. My first experience was a very positive one!

Dr. Michael seems very knowledgeable, caring and dedicated. The front office staff and the pre-assessment care were welcoming.

I am very happy with my first experience at Beacon Hill Chiropractic. The staff were friendly and helpful. Dr Michael Schmolke was so kind, professional, and reassuring that he can help me with my issues. Great first visit!

Not my fist visit as I have been coming for many years but it is always a pleasure to be greeted with a smile and by name. Dr. Michael has been our go too and is always great to talk to professionally and personally.

I am so looking forward to my next visit! Dr. Michael is amazing and very comforting to be around. And the staff was very welcoming!

Dr. Michael was great and helped me on my 1st visit.

Keep up the good work. Never really trusted the Chiropractor till I met Michael. Never rushes like most do to make more money.

Based on my productive and educational first appointment, I'm really looking forward to achieving better health and pain-free wellness that I'm confident are in my future. My assessment really did exceed what I expected for this visit. It was pretty cool.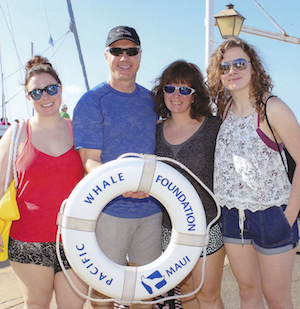 "We are a chiropractic family."
Family wellness care and pediatric care are important to Dr. Michael. He is happily married and, as a father of two daughters, he understands the physical and psychological pressures of growing up in today's world. He loves looking after families and children which comprise a major part of his practice.
Wellness care for babies starts during pregnancy in ensuring moms are balanced and able to move freely and confidently during their pregnancy. Chiropractic care is critical for the pregnant mother as there is no other time during a woman's life where physical stressors are so high. Newborn and childhood care is also critical. From birth through to adulthood, there are various developmental changes which occur in the brain and body. Any abnormal patterns of function are often learned by the brain to be considered normal. With chiropractic care, we can harness the body's innate potential for development so our children can grow up with healthy spines and nervous systems, free from interference.
In his free time, Dr. Michael volunteers in the community and is an active skier and white-water kayaker. He also enjoys hiking, canoeing, camping and all types of recreational experiences with his family.
Health & Wellness Experts
Dr. Michael leads a multidisciplinary team of integrated health and wellness experts who share a vision of natural health care for our practice members. Our team encourages proactive, self-empowering and whole lifestyle strategies. There is no better time than the present to expand your learning, receive our help, and build upon your physical and mental health and attitude. Let us exceed your expectations to empower you throughout your life.
OUR SERVICES »

Dr. Michael Schmolke | (403) 516-1141