Emily Wilton, RMT
3000 Hour Diploma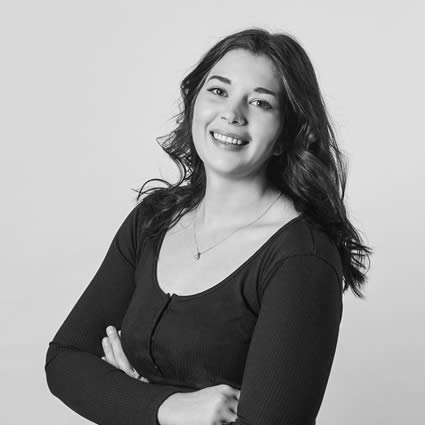 Emily completed her 3000-hour clinical massage therapy program in 2018, at Makami College in Calgary—having trained with a focus on treating orthopedic conditions. Through her practice she has discovered a passion for healing the body through manual therapies.
Emily offers a variety of treatment types, ranging from traditional relaxation and deep tissue, to more clinical cupping and myofascial release. She is also trained in modalities such as pre and post natal care and lymphatic drainage. Emily practices with a focus on postural care, adjusting techniques as needed to keep your body functioning at its most optimal state so you can be pain-free.
In her free time, Emily is focused on health and wellness. She is currently a student of Traditional Chinese Medicine and Acupuncture. Some of Emily's hobbies include nutrition and sports performance. She enjoys also enjoys exercise, hiking and the outdoors.
Book your massage therapy appointment with Emily today! New patients please call (403) 516-1141 to schedule. Current patients should use the button below.
Book Now With Emily »


Emily Wilton, RMT | (403) 516-1141