Jami Mischiek, RMT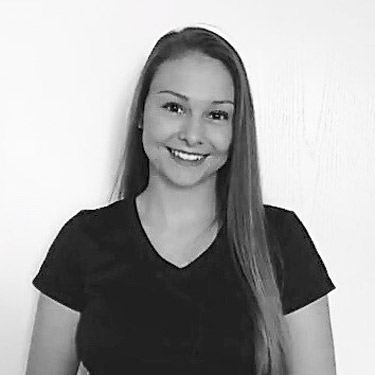 2200 Hour Diploma
Jami has been an RMT for 3 years since moving to Calgary from New Brunswick. She went to Eastern College and completed a 2200 hour two year program in 2017. Before becoming an RMT, Jami worked in a nursing home as a student for four years and that is what began her love for the health community. She is passionate about taking care of people and ensuring that every voice is heard and every ache and pain is taken seriously.
Jami is very outgoing and prioritizes her patients' needs. She enjoys taking the time to learn about their personal lives to get a better understanding of their stressors, hobbies, and daily activities so she can personalize their care. She understands that living with pain is immobilizing and can be a huge stressor for many people. She really focuses on trying to alleviate the stress by breaking down each issue, one treatment at a time.
"It is important that we take these problems seriously because you miss out on so much happy living when you're dealing with your own pain. My goal is to make sure you leave knowing that I spent our time appropriately focusing on YOU." Jami is trained in many types of massage but loves to specialize in Myofascial Cupping! Other modalities are deep tissue, relaxation, therapeutic, prenatal, and TMJ treatment.
Jami's hobbies include fitness-related activities, educational reading, hiking and socializing. She looks forward to working with you so schedule your massage appointment with Jami today!
New patients please call (403) 516-1141 to schedule. Current patients should use the button below.

Massage Therapist NW Calgary AB, Airdrie, Cochrane | (403) 516-1141