Teagan Cathcart, RMT
2200 Hour Diploma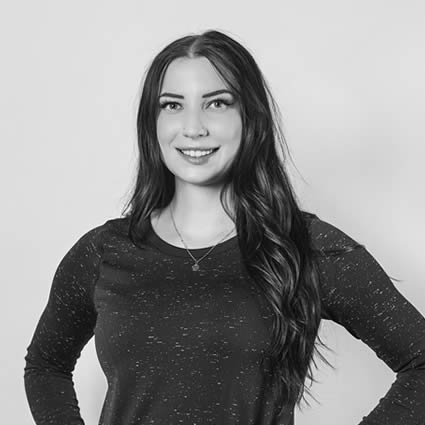 Teagan has been at Beacon Hill Chiropractic and Massage for over 3 years and her steady clientele and busy practice bring her so much joy! She is passionate about making people feel better; in treatment she really listens to the patient goals and focuses on combining both relaxation and therapeutic massage elements into all of her massages, working deeply into the areas of your concern but also having you leaving with a deep sense of relaxation and bliss. 
In 2019, Teagan graduated the 2200 hour program at MH Vicars School of Massage Therapy here in Calgary. She has experience treating a variety of conditions such as motor vehicle accidents (MVA's), pre and post natal massage through ALL stages, overuse injuries like tendinitis & carpal tunnel, as well as working through any chronic issues or old injuries to make day to day life easier and as pain free as possible. 
Teagan is a member of Massage Therapist Association of Alberta (MTAA) and has remained in good standing. 
Since graduation Teagan has spent a lot of time growing her yoga practice, really understanding the functional strength and flexibility that comes with it, and then bringing elements from yoga into the home care she gives patients. 
Some continuing education she has recently been pursuing:
Dynamic Cupping
Modern Management of Lower Back and Pelvic Pain 
Head Neck and Jaw Master Class
Carpal Tunnel Self Care
New patients please call (403) 516-1141 to schedule. Current patients should use the button below.

Teagan Cathcart, RMT | (403) 516-1141