Laser Therapy in Northwest Calgary
At
Beacon Hill Chiropractic and Massage
, we're proud to continue to offer our patients cutting-edge treatments and techniques that promote natural healing-including new laser therapy.
How it Works
Laser therapy works by sending billions of photons of light directly into the affected area of your body. Your body absorbs the light on a cellular level and then transforms it into chemical energy that is used to repair tissue damage. When tissue damage is repaired, inflammation and pain decreases and allows your body to regenerate and heal without the need for surgery.
This type of care is a great addition to chiropractic care for athletic injuries as well as acute or chronic pain.
Watch how laser therapy could help you with your injury

Common Applications
Tendon and ligament injuries
Arthritis
Soft tissue injuries
Muscle strains
Sore muscle and joints
Degenerative joint conditions
Neurological pain
Chronic non-healing wounds
General pain
Musculoskeletal disorders
Pre and post surgical treatment
Benefits of Laser Therapy
Non-surgical treatment
No patient sedation
Extremely safe with no side effects
Immediate results
Speeds healing process
Frequently Asked Questions
Wondering if laser therapy is for you? Check out a few of the most frequently asked questions that we hear in our practice. If you don't see something below that you're wondering about, please don't hesitate to contact us.
Who is a candidate?
Anyone suffering from acute or chronic conditions may benefit from laser therapy. Laser therapy works to penetrate the affected area and increase rates of healing or speed recovery times. This is often an ideal treatment for athletes.
A typical session takes between 5-10 minutes; 3-6 of which is laser application. A typical course of treatment may involve 5 to 25 sessions depending on your specific needs.
Contact Us Today
Get started with natural and effective laser therapy today. To find out if you're a candidate, contact us to schedule your consultation. We look forward to seeing you!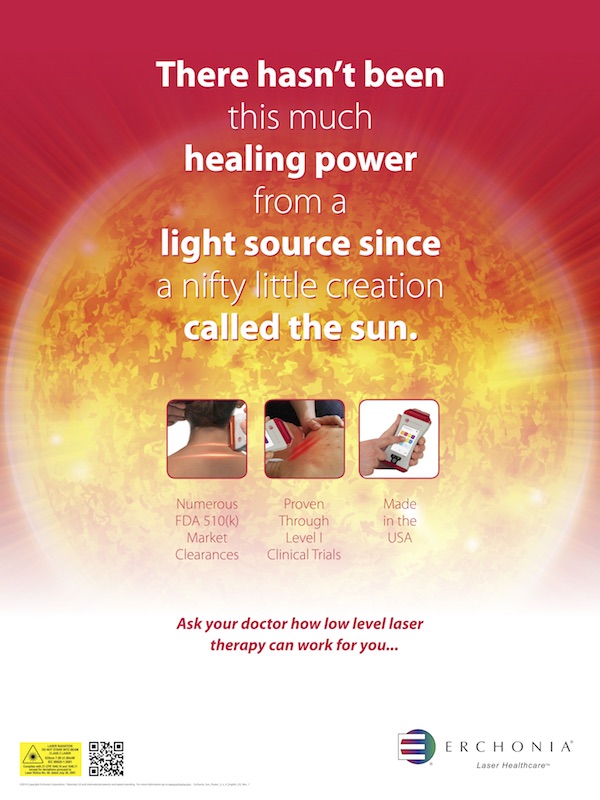 Laser Therapy NW Calgary, Airdrie, Cochrane AB | (403) 516-1141