Dr. Sherra Sanders
I love my job! Healthy, happy families are my passion!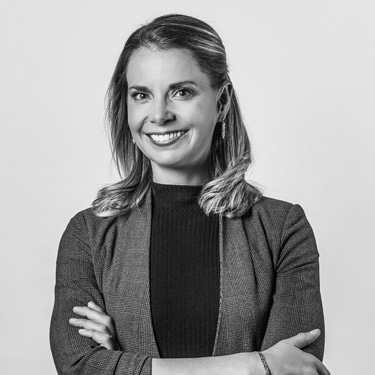 I am so grateful to witness how chiropractic care can benefit people of all ages and to have the pleasure of building a family-focused wellness practice in NW Calgary for the last decade. Quite simply, chiropractic has always been a part of my life. My family regularly saw a chiropractor for care as a child, and I am convinced that regular chiropractic care was essential to keeping me active and healthy while growing up, and is still just as important in my life today! Interestingly, I also come from a family of chiropractors. My great uncle was one of the first chiropractors in Calgary, and many of my cousins are also in the profession. It is so wonderful to have people you love and trust as colleagues who all share the common goals of an active wellness-based lifestyle, as well as a commitment to educating people about genuine balanced health.
Education
I attended the University of Calgary and completed my Bachelor of Science degree with distinction in 2003. After that I couldn't help but be influenced by the passion of the other chiropractors in my life and decided to pursue becoming a chiropractor myself! I attended Chiropractic College at Northwestern Health Sciences University in Minneapolis, Minnesota and graduated as class valedictorian in 2007. Since 2007 I have been practicing in Alberta and am thrilled to be part of such a great health-oriented team in the city that I love.
Pregnancy and Pediatric Chiropractic Care
Due to my interest in pregnancy and pediatric-focused chiropractic care, I have taken additional continuing education courses with a focus on how to best help the moms and babies in my practice. I am a proud member of the ICPA (The International Chiropractic Pediatric Association), and am certified in the Webster Technique. I have also recently completed my Level 1 Hypopressives certification to be able to offer all the women in my practice guidance on this low pressure fitness technique to support core and pelvic floor function. Additionally, I strive to continually build a great referral network with like-minded doulas, midwives, personal trainers, naturopaths, pelvic floor physiotherapists, counsellors, lactation consultants and yoga teachers to ensure that the mommas and babes that see me in the office have access to a team-oriented approach to their care at this amazing time in their lives! Please feel free to chat with me about a great list of contacts available to you and your family.
Holistic Family Practice
As a chiropractor in Northwest Calgary, I believe that good health comes from a balanced lifestyle, and on that journey we all must make proactive choices for our mind, body, and spirit. At our office we emphasize the importance of a strong and healthy body and spine, as well as providing lifestyle counseling to give you the tools the build your very best life. Whether it means helping an individual prepare for the birth of a child, getting them back into training for a favorite sport or simply helping someone to play with their children without pain, I am always grateful to be a part of improving the lives of my patients and their families.
Understanding Your Motivation
I strive to understand each patient's motivation to get well so I can help them with all the necessary tools towards reaching their goals. I love having a holistic family practice, and I aim to always enthusiastically share what I know and learn with all of my patients. I think it is important to lead the lifestyle that I am teaching others about, and for that reason I love being active. Spending time outdoors with my family and friends is the best way to share a day. You might find me chasing my dogs at the local dog park, camping and hiking in the mountains, skiing during our never-ending winters, or working on my yoga practice. I think yoga is amazing and I try to practice as often as possible. As your chiropractor I am committed to further learning, training and understanding with respect to all aspects of maintaining functional optimal health so that I may continue to be a source of information for my fabulous patients.
OUR SERVICES »
Be Well With Dr. Sherra Sanders at Beacon Hill Chiropractic and Massage
I am so excited to be able to be part of you and your family's journey toward improved health. Please give us a call or stop in and visit our Northwest Calgary chiropractic office. We offer a welcoming environment that you are sure to love. I invite you to follow me on Facebook for new information and articles pertaining to holistic, healthy living! Please give us a call or stop in and visit Beacon Hill Chiropractic and Massage. We offer a welcoming environment that you are sure to love.

Dr. Sherra Sanders | (403) 516-1141