Jessica Craik, RMT
2200 Hour Diploma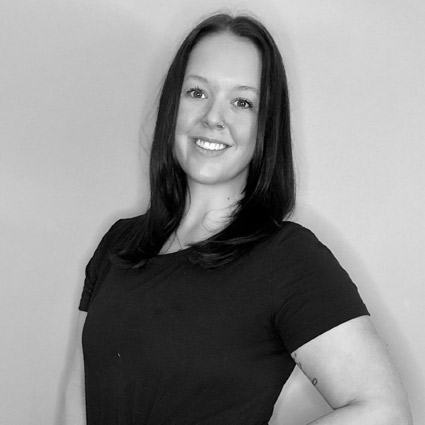 Jessica is a graduate of the Alberta College of Massage Therapy 2200hrs and a member of MTAA. She has a passion for massage, health, wellness and doing whatever she can to tend to her clients' needs through therapeutic massage, relaxation, and pain management.
Jessica was amazing. I can't wait to see her again. Thank you so much." Regula L.
With previous experience in healthcare, specifically long-term care, she understands the importance of maintaining health and well-being at all stages of life and she will work hard to create individualized treatment plans for her clients.
Jessica offers a variety of modalities including therapeutic and deep tissue massage, dynamic cupping, relaxation, prenatal massage and myofascial release.
In her spare time, she enjoys spending time with her family.
Book your massage therapy appointment with Jessica today! New patients please call (403) 516-1141 to schedule. Current patients should use the button below.
Book Now With Jessica »


Jessica Craik, RMT | (403) 516-1141