Kaili Chernuka, BA, RMT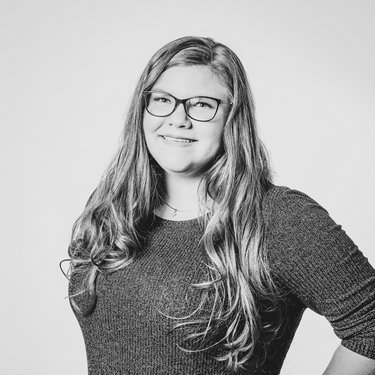 4 year Bachelor of Arts Degree – Psychology
2200 Hour Massage Therapy Diploma
Don't ask what the world needs. Ask what makes you come alive, and go do it. Because what the world needs is people who have come alive." Howard Thurman
Combining a professional background in mental health with the knowledge and skills of Massage Therapy, Kaili is passionate about the connection between mind and body, and the role of stress in chronic pain and illness. Kaili has a special interest in the role and response of fascia (specialized connective tissue) in bodily pain and dysfunction. She has pursued continuing education in fascial decompression; a gentle yet deeply effective therapeutic technique for pain relief, restored function, and improved quality of life. Kaili enjoys incorporating these techniques with other conventional methods of therapeutic massage. In addition to massage therapy, Kaili has a special interest in wellness promotion, combining skills and training related to stress management and personal development. Kaili aspires to help her clients experience optimal well-being, and step into their greatest potential.
Professional background
Kaili has always been passionate about helping others, and began her career path with a Bachelor of Arts degree in Psychology from the King's University in Edmonton, AB (2012). Upon completion, she returned to her hometown in northern Alberta for three years to work with children and families as a school counselor at 8 rural schools in the Grande Prairie area. During this time, Kaili began exploring the field of massage therapy, which ultimately led her to complete a diploma with the Alberta College of Massage Therapy in Calgary, AB (2016). In June of 2017, Kaili began working with clients at Beacon Hill Chiropractic and Massage, where she values the interdisciplinary approach to wellness. Kaili enjoys contributing her unique skill-set to the team, and regularly invests in learning opportunities and professional development in order to better manage her clients' care.
Schedule your massage therapy appointment with Kaili today! New patients please call (403) 516-1141 to schedule. Current patients should use the button below.

Kaili Chernuka, BA, RMT | (403) 516-1141